the MIDWEEK MEAL
UPDATE: Registration for the next semester will open on Sunday, December 1!
Register your family on December 1! Be sure to fill out the online form as well as purchasing your meals.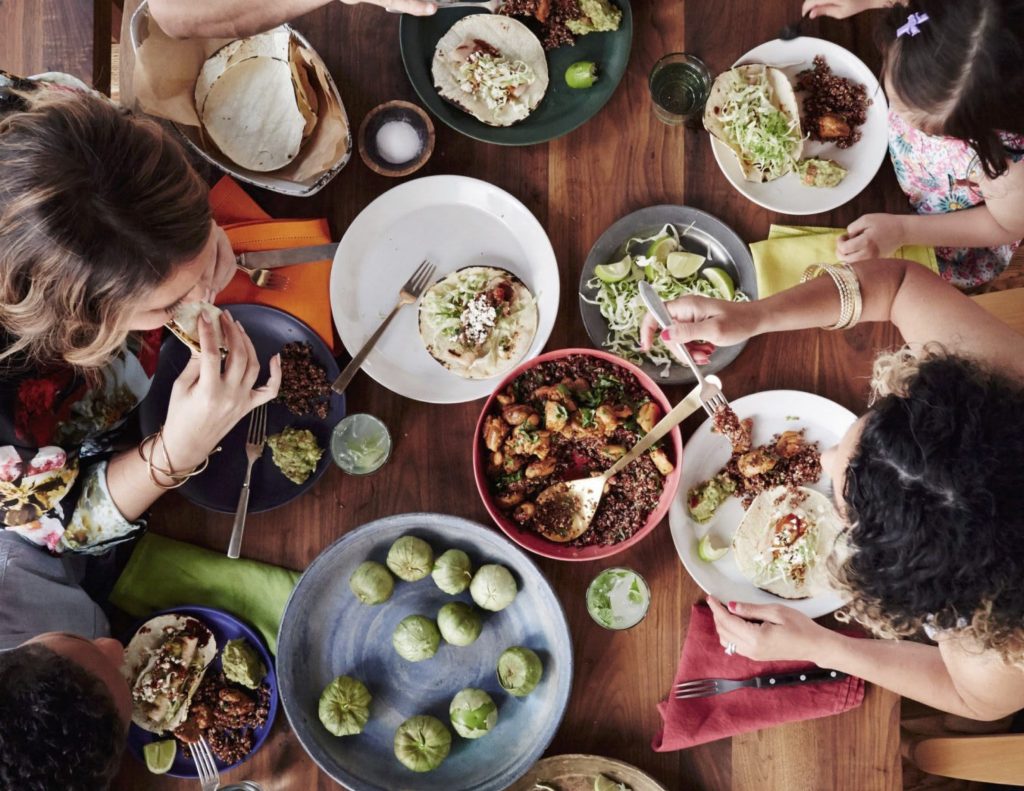 Greetings!
To our family of families,
Unbelievable!
I am nearly speechless!
The first semester of the MIDWEEK MEAL was an outstanding success! Laughter, sharing, and praying – cooperation, generosity, playfulness, patience. Each and every night the love of Christ was clearly on display! And as a staff and volunteer team we could not have envisioned a more meaningful start to this ministry! Jesus is doing something in our community – in and through you and your family – within our family of families!
And the food! What bounty! What blessing! Delicious meal, after delicious meal, plated and served with a smile! And the groups! Our kids and teens had such fun! They developed skills! They made new friends and grew in confidence! Thank you to all of the HEAD CHEFS – their teams – the random volunteers – and the GROUP LEADERS for making the night happen!
the MIDWEEK MEAL – winter & spring 2020 will continue to run from 5:30 – 7:30PM. This semester we are asking $120 per semester per family (a family = any combination of 2+ people – to a maximum of 8). Again, that is just $10 a meal! However, please do not let money stop you from attending. If you need financial assistance, or know of a family in need – please talk to me or the office staff.
We can't wait for the MEAL to kick off again! Take a look at the menu and schedule on the back. Winter 2020 GROUPS will be announced in the coming weeks. This semester we will be offering adult groups, as well a host of new open groups for our kids and youth! So I ask again:
will you eat with us?
— amos
Pastor of Children,
Youth & Families
Join us on Wednesday nights from 5:30 – 7:30PM for just just $10 a meal! The menu and schedule and relevant details are listed below.
---
the MIDWEEK MEAL schedule & menu
JANUARY 15 | WELCOME BACK! PIZZA & POP PART DUEX | A delicious assortment of pizza pies, salads, and selection of carbonated soda drinks. CHALLENGE: Come as you are! Choose-your-own-adventure!
JANUARY 22 | WARM YOUR BONES! STEW & BUNS | A choice between chicken, beef, or veg stew served with fresh buns and butter. CHALLENGE: Wear your slippers and cardigans!
JANUARY 29 | the 'BIG DADDY'! BREAKFAST SUPPER| A breakfast spread for the hungriest of appetites: pancakes, bacon, scrambled egges, and more! CHALLENGE: Dress like a lumberjack!
FEBRUARY 5 | IRELAND'S A CALLIN' | A warm plate of shepherds pie, served with fresh bread and salad. CHALLENGE: Be my Pre-Valentine!
FEBRUARY 12 | NO MEAL – COMMUNITY MISSION PROJECT | VALENTINE'S DAY BABYSITTING?
FEBRUARY 19 | FEBRUARY BLUES! PULLED PORK | A messy plate of mouth-watering pulled pork on a bun, served with fresh salad and veg. CHALLENGE: Pyjama party!
FEBRUARY 26 | NACHO-AVERAGE NACHO BAR! | A heaping pile of nacho chips smothered in cheese and all the toppings and sour cream! CHALLENGE: Colour outside the lines night!
MARCH 8 | CAESAR SAYS! CHICKEN CAESAR WRAPS | Chicken Caesar wraps stuffed to fill, served with sweet potato fries and dipping sauces! CHALLENGE: Bring a friend night!
MARCH 11 | MARCH MADNESS! HAMBURGS | A co-operative putluck. Burgers and buns supplied – families bring the rest! CHALLENGE: uStore OPEN – no groups!
MARCH 18 | NO MEAL – COMMUNITY MISSION PROJECT |TBA
MARCH 25| WINTER'S THAW! SPAGHETTI & MEATBALLS | A hearty plate of spaghetti and sauce and meatballs, served with warm garlic toast. CHALLENGE: Church-wide project drive!
APRIL 1 | NO FOOLIN'! CHIMICHANGAS | The Mexican-American fusion burrito, stuffed with cheese a nd chicken, and plated with a salad! CHALLENGE: Dress like your favourite Tom Cruise character!
APRIL 8 | the DOWN HOME! FISH & POTATOES | Homegrown Rainbow Troat cooked to perfection, served with a baked potato and a Caesar salad! CHALLENGE: Camo night!
APRIL 15 | WILLY WONKA'S! WAFFLE BAR | Scrumptious homemade Belgian Waffles, served with sweet and savoury toppings and fruit! CHALLENGE: BIG GROUP Showcase!
APRIL 22 | NO MEAL – COMMUNITY MISSION PROJECT TBA
APRIL 29 | YEAR END PIG ROAST FINALE
---
Are you ready to sign up? Come back on December 1 and register your family! Be sure to fill out the online form as well as purchasing your meals.