the MIDWEEK MEAL
UPDATE: We are at capacity and can't take any more registrations. Stay tuned to register for the next semester later this fall.
Register your family now! Be sure to fill out the online form as well as purchasing your meals.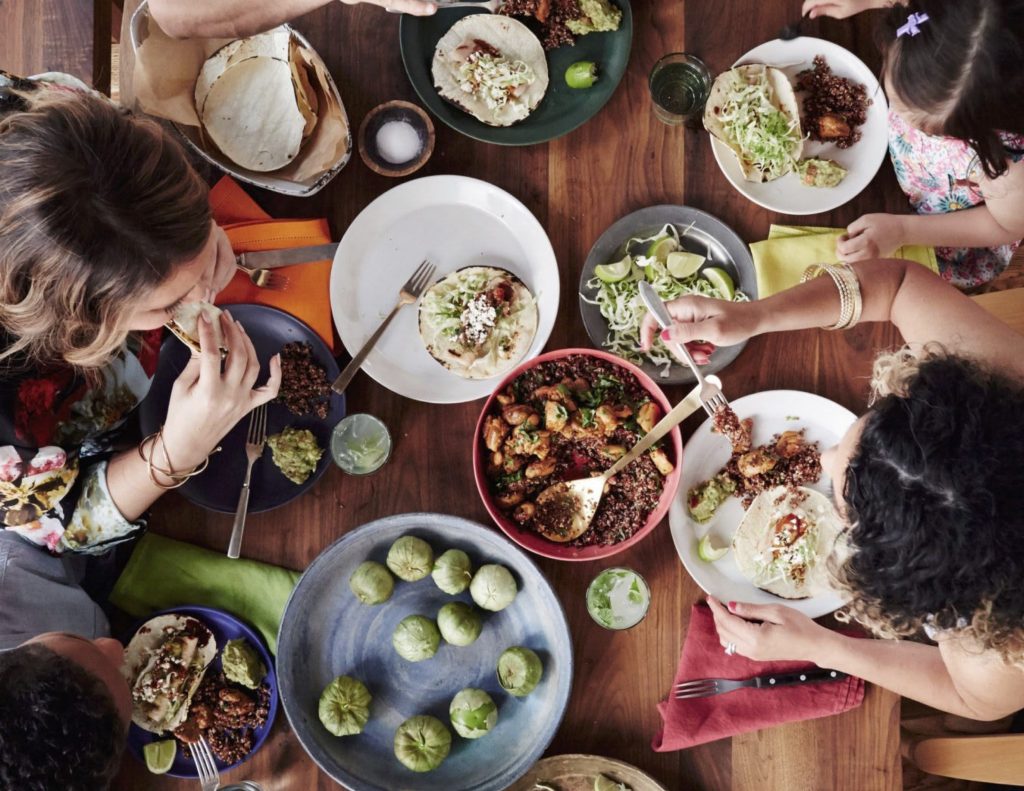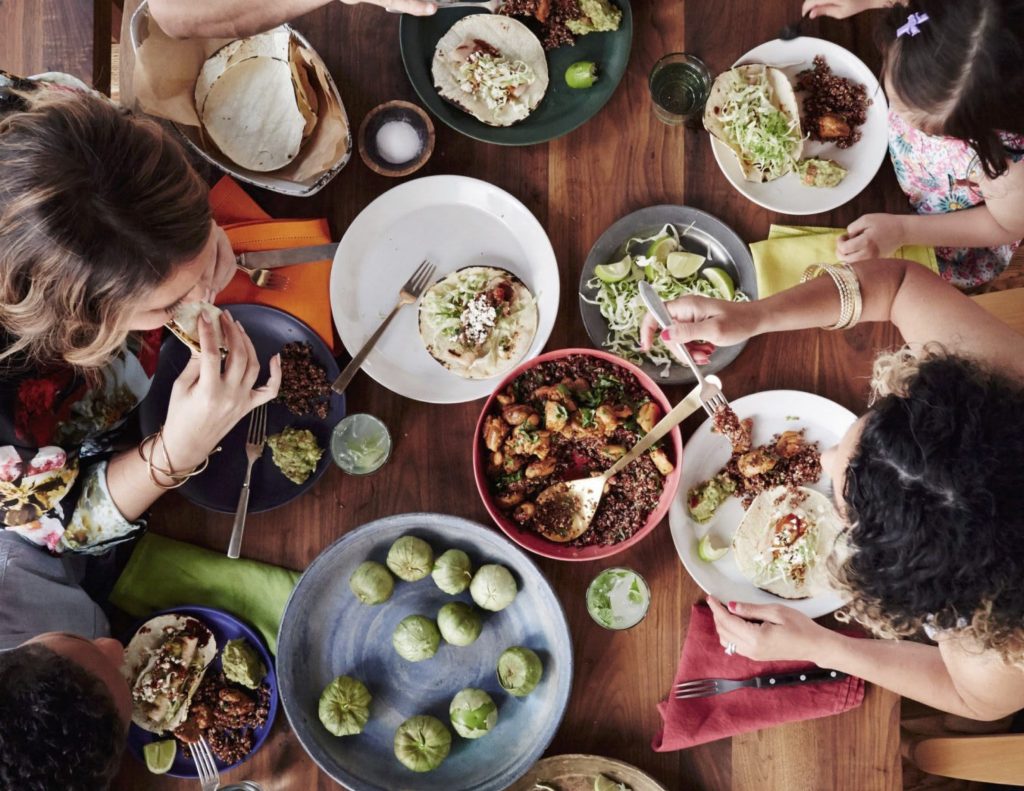 Greetings!
To the families, friends, parents of HMC's MIDWEEK MINISTRIES!
This FALL – HMC's U18 MIDWEEK MINISTRIES will look (and taste) a little different. Allow me to introduce –
the MIDWEEK MEAL.
Life is busy! Hockey practice – dance recitals – school work! Work-work! Obligations! Errands! Your family is maxed out. And church, well, church can become just another 'thing to do'. But that isn't our desire. We want your family – your kids, teens, adults old and young – to thrive as followers of Jesus! We want church to feel like a second home, to be your second home. A place to gather with others. A place to eat. Talk. Play. Encourage one another in love. Hang out. Pray. Learn. Grow. A place to share life together and to find Jesus within community.
This year Wednesday MIDWEEK will be different. We are not running a formal KIDS or JRYo program or hosting an ADULT Bible study as we have done in years past. Instead, our midweek gathering will be centred on a common shared meal. Our hope is to give you a break and make life easier for you. Our desire is to see our community grow and thrive, for Jesus' name sake. And we believe this will happen during the meal. After we eat the KIDS and JRYo will choose-their-own-adventure club while the adults kick-back and have desert! At the end of the night we will come back together for a BEDTIME STORY before we all go home – before 7:30! KIDS don't worry! We still have uBUCKS! JRYo don't fret – we will still have gym time! And we have several COMMUNITY MISSIONS PROJECTS set and ready to go!
The night will run from 5:30 – 7:30PM and we are asking just $80 per semester per family (family = any combination of 2+ people to a maximum of 8). That is just $10 a meal! The menu and schedule and relevant details are listed below. The question is:
will you eat with us?
— amos
Pastor of Children, Youth & Families
---
the MIDWEEK MEAL schedule & menu
OCTOBER 2 | WELCOME BACK! PIZZA & POP | A delicious assortment of pizza pies, salads, and selection of carbonated soda drinks. CHALLENGE: Come as you are! Choose-your-own-adventure!
OCTOBER 9 | HAPPY THANKSGIVING! HOT SOUP & BREAD | A choice between butternut squash and turkey & noodle soup – served with warm cornbread, buns and a salad. CHALLENGE: Bring canned goods for the local food bank!
OCTOBER 16 | BALLPARK NIGHT! GOURMET HOTDOGS | Ballpark hot-dogs served with an array of garnishes and toppings, salads and cold drinks. CHALLENGE: Wear your favourite team jersey or colours!
OCTOBER 23 | TACO T'WEDNESDAY! TACOS | Latino inspired tacos served with an assortment of toppings, sauces and spices. CHALLENGE: Candy donation!
OCTOBER 30 | NO MEAL – COMMUNITY MISSION PROJECT | Halloween Drop-By Parties
NOVEMBER 6 | GLORY OF ROME! LASAGNA | A delicious home-made lasagna, served with garlic bread & warm butter and caesar salad. CHALLENGE: Dress up as an ancient Roman!
NOVEMBER 13 | BUD-THE-SPUD! BAKED POTATO BAR | Hearty baked potatoes served up with all the fixins' and a fresh green salad. CHALLENGE: Bring a friend night!
NOVEMBER 20 | UNIVERSAL CHILDREN'S DAY! MEATBALLS & RICE | Delicious meat balls served atop a side of rice and fresh veg. CHALLENGE: Wear as many colours as possible!
NOVEMBER 27 | FEAST OF SAINT NICHOLAS! CHRISTMAS FEAST | A feast to inspire the imagination! Bacon wrapped turkey, mashed potatoes, fresh bread with butter – and hot cider to warm the bones! CHALLENGE: Dress up like a Christmas tree!
DECEMBER 4 | NO MEAL – COMMUNITY MISSION PROJECT | Christmas Basket Making Night
DECEMBER 11 | NO MEAL – SLEIGH RIDE & CAROL SING
DECEMBER 15 | U18 CHRISTMAS CONCERT & ART SHOW
---
Are you ready to sign up? Register your family now! Be sure to fill out the online form as well as purchasing your meals.