Cory Bezeau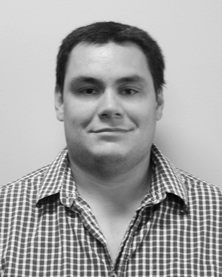 Born in Edmonton, Alberta and raised in Clare County, Nova Scotia, Cory is the older of two kids produced from the union of a rough-around-the-edges boilermaker from New Brunswick and a care-free switchboard operator from the prairies.
Cory is married to Marie, a person of great inner beauty and strength all wrapped up in gorgeousness. They have three children, Tristan, Joshua, and Emma. Tristan is the oldest and loves animals. Joshua loves being different and going against the flow which Cory and Marie encourage. When Cory and Marie decided to stop at two, God blessed them with Emma. As the only girl with two older and protective brothers, Emma learned to speak early and has not stopped since. They all live in a quaint two-story house in Hanover with two lazy cats, Tiberius and Ichigo.
When Cory does not have his nose buried in a spreadsheet, he can be found pursuing his greatest hobby, football—or as it's called in Canada, soccer. Cory is an avid Toronto FC supported, is involved in minor soccer in Hanover, and can be found filling his free time with pursuits of the geek kind, like video games, fantasy novels, anime (Japanese cartoons) and board games with friends and family.
Connect with Cory through email at bookkeeper@hanovermissionary.com