During this season of online church, we want to do our best to keep you connected. One way to do this is through Facebook. Not only can you keep up with friends and family, but you will be able to see what HMC has going on and participate in our LIVE events which are happening at least four times a week! (A full schedule is available here.)
If you already have a Facebook account, great! Make sure you have liked and followed our page. (Skip down to #4 for instructions)
If you don't have Facebook and would like to get set up, follow the instructions below.
HOW TO SET UP A FACEBOOK ACCOUNT
1. Create your account
go to https://facebook.com and a sign up window will appear
enter your information: your name, your email address, the password you'd like to use, and your birth date (people under 13 are not allowed to create a Facebook account)
click the sign up button
check you email for a confirmation from Facebook
click the link in the email to activate your account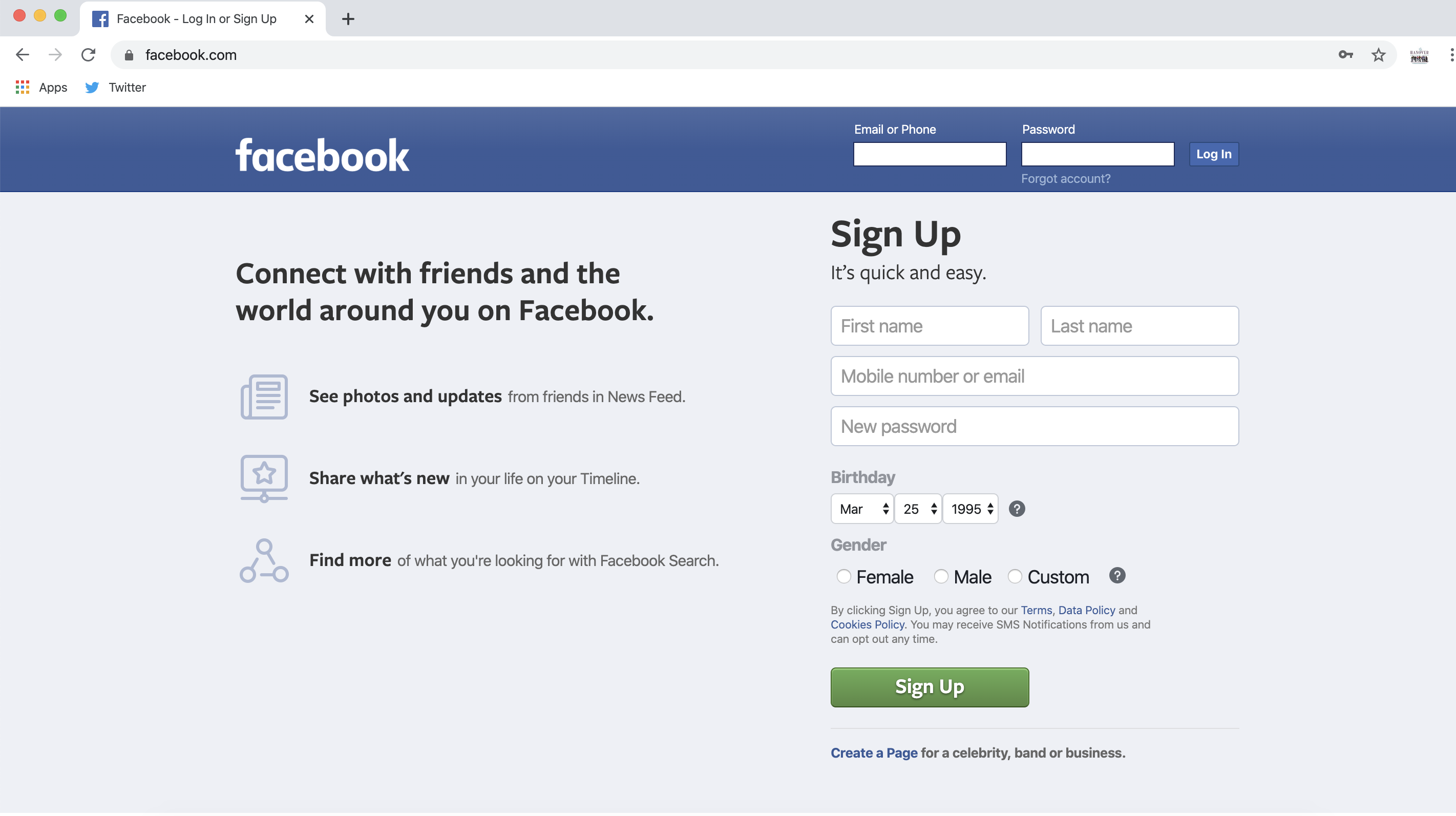 2. Set up your profile
add a profile picture so people can quickly see who you are, making conversations between friends and family easier
add friends if you like – type names into the search window of people you would like to connect with – if you see their photo, click 'ADD FRIEND' and they will be sent a request to connect with you
3. Set your privacy settings – you can control whether only your friends see what you post, or whether anyone can see
find the little arrow in the top right and click it
on the left side of your screen you will see a menu – select 'PRIVACY'
change these setting according to your preference
4. Like and Follow Hanover Missionary Church so you never miss anything!
type Hanover Missionary Church in the search window or go to https://www.facebook.com/HanoverMissionaryChurch/
below the banner image, click on 'LIKE' and then on 'FOLLOW' – this will help let you know whenever new things are posted or one of our pastors does a LIVE broadcast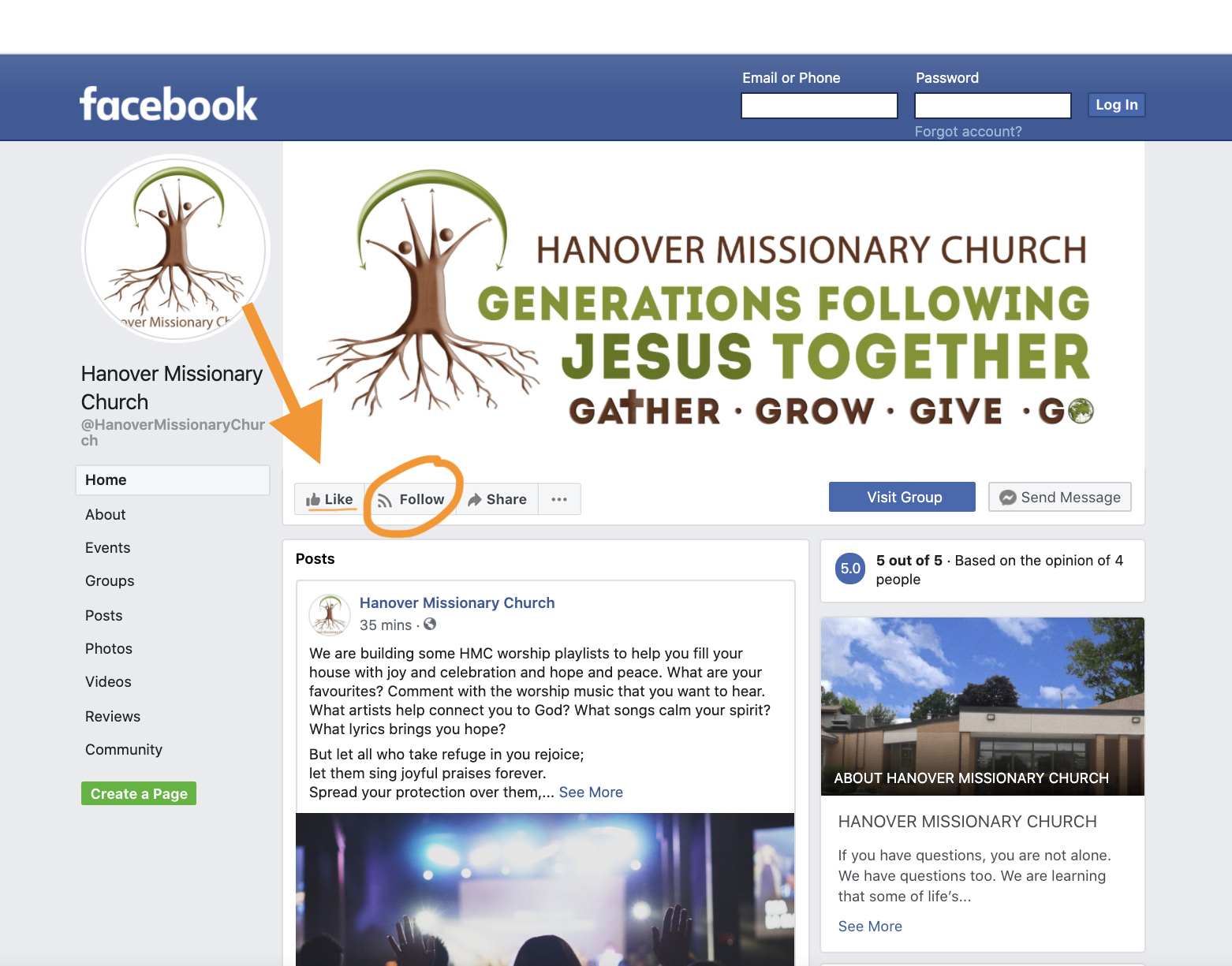 That's it! Now you can interact with your online church! See you there!