"How can we thank God enough for you in return for all the joy we have in the presence of our God because of you?" 1 Thessalonians 3:9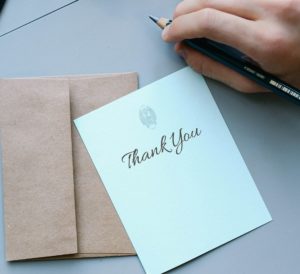 Dear HMC Pastors,
As we are in a month of thanks here at HMC, it is only fitting that we take a moment to express our gratitude for all you do.
Pastor Dave, we are so blessed to have you as our leader. Thank you for bringing your enthusiasm and passion, for taking our vision and making it your own, and for igniting the congregation through your dynamic preaching. Thank you for the work you've done to strengthen the staff team, and the care you show as you go above and beyond to see that needs are met across all the ministries of the church.
Pastor Lyndsay, your heart for the congregation cannot be ignored. Thank you for being a steadfast support to those experiencing hardship. Thank you for your vulnerability and honesty as you share your personal journey with us. Thank you for teaching us that prayer is powerful and that times of rest are just as important as busy times of ministry.
Pastor Amos, thank you for being true to yourself. Your playful spirit and passion for creativity and storytelling have reshaped the children and youth ministry of this church in such a powerful way. Not only have you challenged our young people to look at scripture in a new way, but that has spilled over into the adults, spurring great discussion and discovery. Thank you for being a man of integrity and vision, and for being a steady support and advocate for the young.
May you all be richly blessed as you continually bless us.
#HMCMonthofThanks