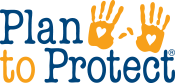 "Plan to Protect® is the highest STANDARD of abuse prevention and vulnerable sector protection." (from plantoprotect.com)
Almost 20 years ago a number of concerned Christian leaders saw the need to address the protection of children when they were in the care and instruction of churches across the nations. There had been horror stories – true stories – of children being abused. Out of this was born the resource originally called 'Winning Kids' and now 'Plan to Protect.'
It is the 'industry standard' for congregational protection of children, youth, and vulnerable adults. There is nothing better out there.
Very early on EMCC(ED) purchased the original material for every congregation in the then Canada East District. It was a sizeable investment but it was important to do. Phil Delsaut was the District Superintendent of EMCCED at the time. Every congregation took the material and reworked it for its own setting and needs. Not all implementations were equal. And none of the implementations were 'the last word.' HMC has had a policy in place but… times change, needs change, laws change, challenges change. And so, HMC Ministry Council has endorsed a renewed Plan to Protect implementation. Yes, it does mean that some of our ways will need to change. But, for the sake of protecting our children, our youth, and our vulnerable adults, it is worth doing!. Yes, it does mean that we will have to make some adjustments – a few, not too many – But we can do it!
Understand that we are realigning ourselves so that we are more fully in step with 'best practices'. Our children, youth, indeed we all, need this. We want to make sure that we are honouring Our Master by assuring that we are taking the best care we can of those for whom we have charge.
As part of the preparation for the Plan to Protect we are implementing a number of two hour training dates in November. (November 22, 6:30, November 25, 9:00 a.m., November 27, 7:00 p.m., November 30, 7:00 p.m.) Volunteers should select the date that works best for them.
Who should take it?
Everyone who is involved in serving our children, our youth, and our vulnerable adults. It is not just for children and youth ministry workers. In some way this includes almost everyone. It is important that you become aware and stay up to date. (For example, ushers have a responsibility to patrol the foyer and washrooms during service time. What do you do if you find a child alone in the washroom?)
If you are involved in any HMC ministry, this is for you.
In Colossians 3:23 Paul says, Whatever you do, work at it with all your heart, as working for the Lord. Let's embrace Plan to Protect with this determination. Let's keep working to make HMC everything that God has called us to be!
God bless you.
Pastor Phil