Welcome to Week Four of Movin' with Miss Marie
YOUR WEEKLY QUEST: MAKE A JOYFUL NOISE!
Cup Shaker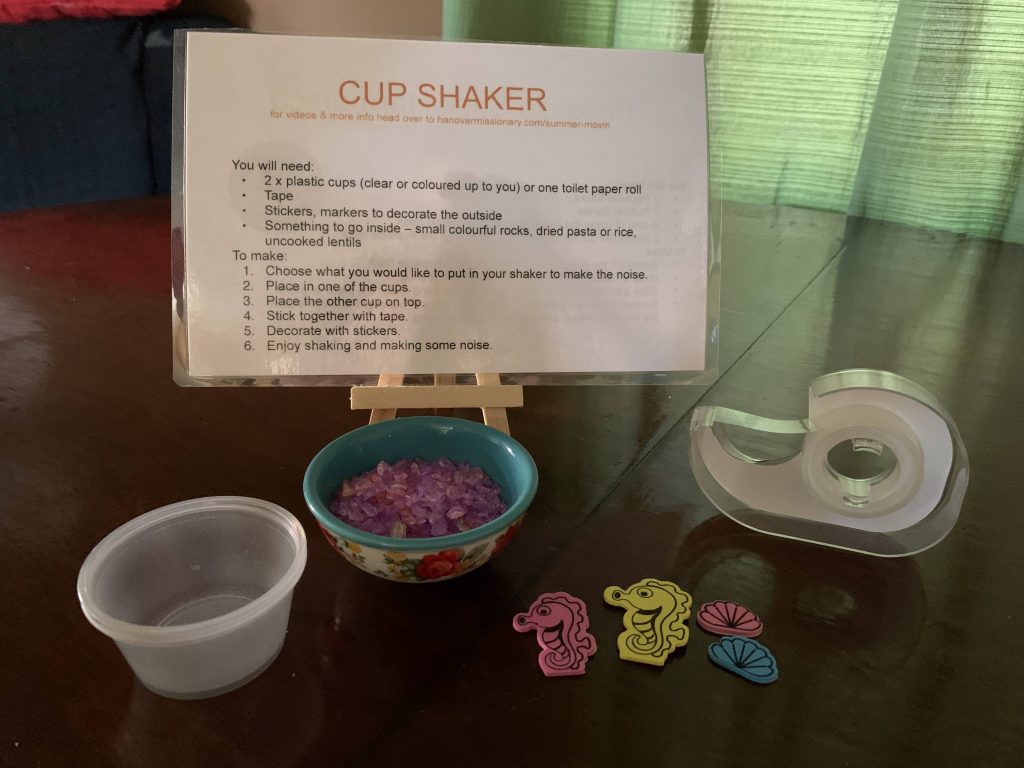 You will need:
2 plastic cups (clear or coloured – up to you) or one toilet paper roll
tape
stickers
markers
small colourful rocks, dried pasta or rice, uncooked lentils – anything small that will make a sound when rattled
Take your 'noise-making' stuff of choice and put in one cup
Place the other cup on top
Stick seams together with tape
Decorate with stickers
Enjoy shaking and making a joyful noise!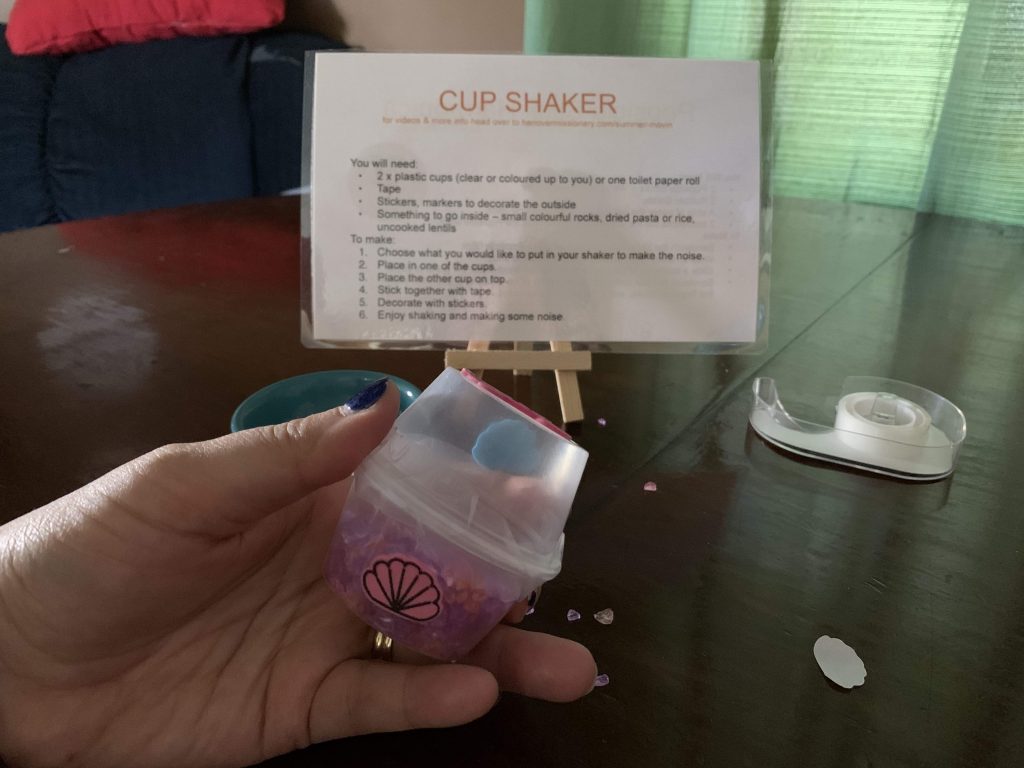 Popsicle Stick Harmonica
You will need:
2 Popsicle sticks
2 rubber bands
a strip of paper the same size as the Popsicle sticks
2 toothpicks cut the same width or just slightly wider than the Popsicle sticks
Sandwich the paper strip between the two Popsicle sticks
Wrap a rubber band around one end until it is snug
Slide a toothpick to the inside of the rubber band under the paper
Sandwich the last toothpick on top of the piece of paper at the other end of the Popsicle sticks and wrap with a rubber band
Hum into it and make a joyful noise!