Welcome to the Eighth and Final Week of Movin' with Miss Marie
Your quest this week is to enjoy a campfire!
Crackling wood and beautiful flames, ahhh the roar of a beautiful campfire. Get that wood and start up a fire to enjoy the warmth with those around you. Grab a bag of yummy marshmallows because it is time to toast them up.
Some of us may not have access to a campfire pit and we don't want you to miss out. Did you know you can toast marshmallows in a normal kitchen oven or over a non-scented candle? It's true! This may take longer but it will give you that gooey goodness too.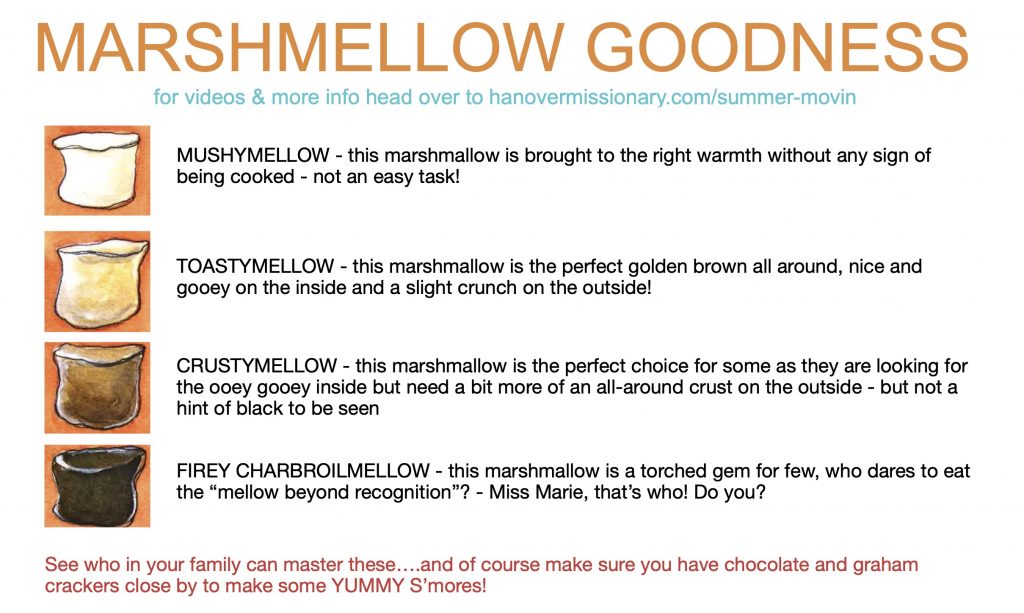 Thank you for questing with us over the summer! We hope finding Jesus in the simple things has become a habit and that you continue seeking Him as we move into the fall.