Community. We were designed to crave it. We all need it.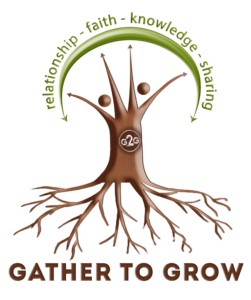 God wants Jesus followers to be like a body, meaning that we are all connected. We are to be like a community.
As you and I follow Jesus, embodying this thing called the church, we need community. We need each other. We need each other for support. We need each other for spiritual growth. We need each other to reach our home towns. We need each other like a family.
At HMC, we believe in this need for community, which is why we have groups called G2G (Gather 2 Grow) groups, comprised of 8-12 people. We want everyone to have the opportunity to grow up as a follower of Jesus, learning how to love and obey Him, and learning to fully love others. Friendships are developed and people are encouraged to live out their fullest potential, caring for one another and building one another up so we can reach out to others who need Jesus.
Our G2G Groups meet at different times and in many different places. Some groups meet in homes, while others meet at the church. Some groups are during the day, and some are in the evenings. We have materials and resources available to help facilitate discussion pertinent to your group's needs and stage in life.
If you are thinking about getting connected in a G2G Group, please contact us and we will both answer your questions and help you find the best place possible to get started!
CORE VALUES of a G2G Group
Relationship: We believe that we were designed for deep, meaningful, and impactful relationships with each other where we speak into each other's lives, and refine each other. (Prov 27:17). We believe that it is in these relationships where life happens, and spiritual growth is embraced. We believe that your G2G group should become like an extension of your family life, where the people you share life with become almost like another family.
Faith: We believe that we are all called to grow in our faith and trust in Jesus (Phil 2:12). In your G2G group, you are surrounded by people, just like you, who want to know Jesus more, and grow in their love, knowledge, trust, and faith in Him. In a G2G group, you gain the benefit of hearing what God is doing in the lives of others, and how He is speaking in their lives, and being encouraged from it to grow also! In the G2G group, there is the accountability and support to grow and live a life that reflects Jesus.
Knowledge: We believe that we are called to be students of the Bible (Josh 1:8, 2 Tim 3:16-17, Job 23:12), and as we learn what the Bible says together, and grow in our knowledge, we become a stronger community. Your G2G group is a place where there is a deep desire to grow in the knowledge of who God is, what He says, and what His plan is for your life. It is a safe place to ask questions, seek answers, and grow.
Sharing: We are called to share the hope and faith we have in Jesus (Matt 28:19, Acts 1:8). It is in your G2G group that you can learn how to do that. Your G2G group can, together, go on mission together in the community. Your G2G group can rally around the needs of others. Your G2G group is one impactful place where your mission is realized and supported, and where with others, you can reach out into the community and share your faith. Your G2G group can be a place where you can learn how that looks and be supported as you step out.
WOULD YOU CONSIDER JOINING A G2G GROUP? CONTACT PASTOR KRISTINA FOR AVAILABILITY AND OPENINGS IN PRESENT G2G GROUPS.