For youth in grade 9 – 12
Fridays at 7:00 p.m.
Senior Youth is breaking over the summer, but watch the U18 Facebook page for special events/activities.
This program is designed to connect with youth in a relevant way to their unique culture. It includes a variety of active, fun events which build excitement and provide opportunities for developing relationships. Spiritual growth happens through worship with a live band, Bible study, drama, videos, and small group discussions. Teaching is interactive.
Special Events
SNOW CAMP, February
PITCH & PRAISE, May
END OF SEASON PARTY, June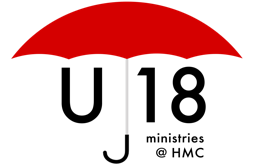 Senior Youth is part of the U18 Ministries of Hanover Missionary Church