The Ministry Council is made up of overseers who offer direction and give spiritual oversight to Hanover Missionary Church and its ministries.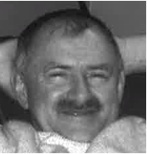 Ab Boogerman
Arie, known to everyone as Ab, lives with his wife, Faye
, on a trout farm just south of Durham. He has five grown children and two grandchildren. He has been attending HMC for ten years.
Ab is semi-retired from the trout farming business though he remains involved in a consulting capacity. He has started a small hobby farm and is currently raising pygmy goats and he makes a very good housekeeper on the days his wife is working.
On a spare afternoon he would turn off the cell phone and television and devote his time to being with Faye. He also enjoys walking the dogs, reading, and his daily devotions, but his favourite thing is a well earned nap.
Ab hopes to bring common sense, a focused point of view, and a practical business outlook to his role on Ministry Council.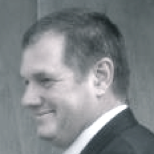 Ron DeVisser
, Chair
chairperson(at)hanovermissionary.com
Ron lives on a farm southwest of Chesley with Ingrid, his wife of 32 years.
They have four children: Dan and his wife Emily and their two daughters, Olivia and Daphne; Greg, a cabinemaker who lives four miles from them; Adam and his wife Alicia both work with them on the farm and have a daughter named Savannah and a son named Reuben; and Megan who is pursuing her Masters in Animal Nutrition.
Ron has been attending HMC for about nine years. Though farming utilizes most of his time through the week, when he finds himself some freedom he enjoys reading, going for walks at the beach, watching a sunset, or visiting a neighbour.
Ron hopes to bring his own unique perspective in seeking God's will for HMC, but today and in the years to come.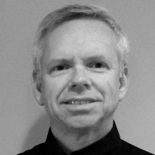 Derek Grundy
,
Vice-Chair
Derek and Laurie, his wife of 34 years, live in Hanover.
He was been a Christian for 35 years and they have been attending HMC for almost 20 years. Derek has been practicing dentistry in Hanover since 1987.
Prior to coming to Hanover, Derek served as an Officer in the Canadian Armed Forces for just shy of 8 years. Derek and Laurie have four married children and eight grandchildren.
Derek enjoys spending time with Laurie and his family (especially his grandchildren), reading, expanding his knowledge of dentistry, reformed theology, walking, travelling, and spending time at their place in Florida.

Karen Schmalz
Karen has lived in Mildmay for the past 25 years with her husband, Morris, and children, Cody and Jessica. She has been a regular attendee at HMC and recently became a member. She is involved (or has led) several groups, helped in the kitchen and with Sunday morning coffee, and been part of the Facility Team. Karen is the manager at Mildmay Tent Retal and in her spare time likes to golf, travel, read, sing, and crochet.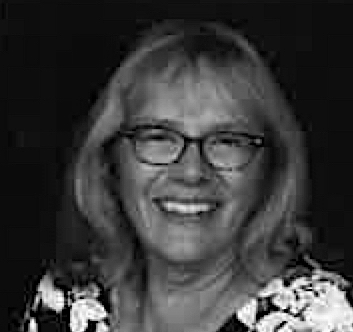 Charlotte Spitzig
, clerk
Charlotte has been attending HMC all of her married life.
When she started work at the "new" hospital in Hanover this was the Church in which to worship.
Her mission at the present is caring for an elderly mother and aunties. Her passion is her children and grandchildren. Jeff and Charity have four children and Julie and Alfred have two. Ron and Charlotte live in Hanover and always with one or more furry four-legged companions.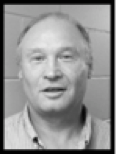 Ken Toman
Ken is married to Karen and has three sons:
Nicolas, Jeremy, and Ryan. They are blessed to have two grandchildren as well.
Ken works at Hallman Motors as a detailer and has farmed most of his life. They sold their farm four years ago and purchased seventeen acres of God's creation and built their dream home. In his free time he can be found maintaining the property, including making wood for hear and exercise, going for walks and observing the birds and wildlife. His goal is to work less, read the newspaper, relax more, travel, and be more involved in the community.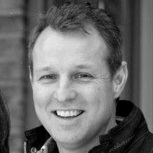 Paul West
Paul lives in Chesley with his wife, Alison.
Together they have four daughters: Brooke, Melissa, Ashley, and Brittney. They have been attending HMC for ten years.
Paul's days are full with running a business but when he finds some time he likes to work in the garden, go for walks with his wife, or snowmobile in the winter.