Monthly breakfasts, weekly G2G Study, and other events throughout the year.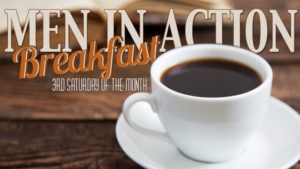 Breakfast/Work Bee – Saturday, January 27 — Breakfast will be served at 8:30 a.m. For those willing and able to come at 7:30 a.m. there will be a variety of odd job the facility team has laid out in order to help with small maintenance projects around the church.

For those interested in improving your marriage (or for those not yet married who want to be a great future husband), there is a 14 week video series on "Love and Respect" during the Thursday night get-togethers. Meet at 7:00 p.m. in the upper room. The video is about 28 minutes and then discussion will follow. Coffee will be provided.
Connect with Gord Cox or Mark Webb for more information.