Connecting Lives Together With


We aren't designed to go it alone, especially when it comes to our spiritual growth! it's about relationships—with God and with others. A relational community can help you grow in your faith. We encourage both our attendees and all those we know to experience their purpose through belonging to a small group.
In G2G Groups (comprised of 8-12 people) friendships are developed and people are encouraged to live out their fullest potential. People in G2G Groups at HMC care for one another and build one another up so that we can reach out to others who need Jesus.
Our G2G Groups meet at different times and in many different places. We have materials and resources available to help facilitate discussion pertinent to your group's needs and stage in life. Alternatively, our church offers standard programs and materials each year that are used church-wide, and often connected with Sunday morning teaching and the current area of growth emphasis the church is promoting.
If you are thinking about getting connected in a G2G Group, please contact us and we will both answer your questions and help you find the best place possible to get started!
Key Indicators of a Healthy G2G Group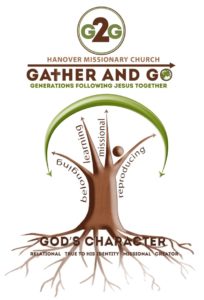 BELONGING: caring, trust/honesty, affirmation, laughter, everyone is valued and feels heard, being noticed when we are not present, serving and helping one another outside group meetings, concern for the well-being of others in the group.
LEARNING: knowledge of self and knowledge of God, humility/confessions, openness, study of the Bible, prayer, worship, spiritual disciplines being practiced, fruit of the spirit being produced.
MISSIONAL: purpose beyond the group, seeing yourself and the group as being "sent on mission", deepening relationships with non-Christians, serving in neighbourhood—personally and as a group, sharing the Good News.
REPRODUCING: people aren't afraid of mess, conflict emerging from a changing environment, new communities/groups being birthed, openness/vulnerability, open chair, new leaders, new people, kingdom mentality.