If you arrive at the church during regular hours and find the doors locked, you can connect to a pastor by using the congregational care line: 519-379-1752. Due to staff holidays this summer we are unable to keep the doors open at all times. We appreciate your understanding.
Check this page often to see what's coming up at HMC
---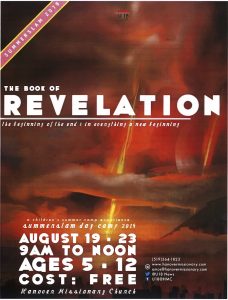 Download a registration form here.
---

Come out to the DeVisser's for a worship session on the farm followed by a campfire on Sunday, August 25 at 6:45 p.m. Bring your own chairs, roasting sticks, snacks, and drinks.
---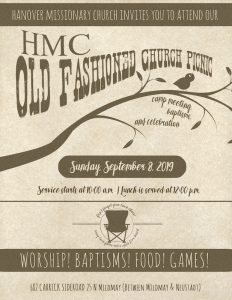 View our calendar
EVENTS: QUICK GLANCE
REMEMBER: Every Sunday morning at 9:30 a.m. a group comes together in the Gathering Room in the east hallway. Consider joining them. We want to be a church that prays together!
CLICK HERE for all our other PRAYER INITIATIVES

Bulletin folding with Pastor Dave Every Friday at 1 p.m.
Summer G2G Ladies Coffee at Cravings every other Tuesday at 9:30 a.m. beginning June 4
Worship in the Barn July 28
Summer Slam August 19-23
Worship on the Farm August 25
Old Fashioned Camp Meeting & Church Picnic September 8
Roots Up! Fall Launch October 2
OTHER NEWS/EVENTS: