Check this page often to see what's coming up at HMC
---

There will be a Ladies Social on Tuesday, February 19. Come out for an evening of story telling.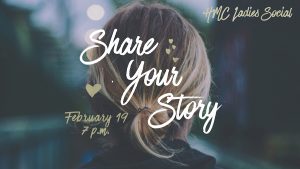 ---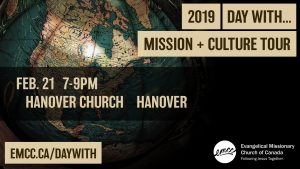 Get more information on the EMCC website.
---
View our calendar
EVENTS: QUICK GLANCE
REMEMBER: Every Sunday morning at 9:30 a.m. a group comes together in the Gathering Room in the east hallway. Consider joining them. We want to be a church that prays together!
CLICK HERE for all our other PRAYER INITIATIVES

Bulletin folding with Pastor Dave Every Friday at 1 p.m.
Building Connections February 17
Ladies Social February 19
Mission + Culture Tour February 21
Way of Jesus Training February 23
Young at Heart March 14
OTHER NEWS/EVENTS:
HMC is now a Warming Centre! Every Thursday from 12-2 p.m. our gym will be open to anyone needing to get out of the cold. Want to help? Connect with Marcia Burt.