Your lives will begin to GLOW in the darkness…
—Isaiah 58:10b msg

Our challenge to you this Christmas season, is to allow the light of Jesus to be ignited within you, that you might take it with you into your homes, community, and ultimately, the world.
— read Pastor Phil's 2017 Christmas Letter —
Each Sunday in December we will post a little challenge in your bulletin — a practical way you can shine the light on people you interact with every day. We would love it if you'd share your experience in words and pictures. Use #HMCGlowingOut on Facebook, Twitter, or Instagram to bring us into your story. Check out the list below the 'How's it Glowing' graphic to see our suggestions – but don't be afraid to come up with your own ways to share the light of Jesus!
Each Sunday, a different ADVENT READING will be shared. Catch up HERE if you missed one.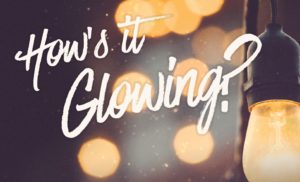 Share the warmth with a hot cup!
How? Invite a neighbour over a coffee, meet a friend for tea, take hot chocolate to the office staff of your child's school, pay for the person behind you in the Tim Horton's Drive Thru, etc.
Give a gift with a warm heart!
How? Drop some change in a Christmas Kettle, put a toy in a toy drive box, take some non-perishable food to your local food bank, find an angel tree to support, etc.
Shine a light on those who serve in your community!
How? Take a card and/or treat to your local police or fire station, the library, town hall, hospitals, schools, churches, etc.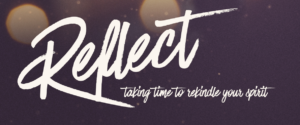 Read through the Christmas devotionals that were part of the Reflection days (coming soon)
Christmas Events

Sunday, December 3 — 1st Advent Communion Service 10am
Wednesday, December 6 — filling Christmas Hampers for Saugeen First Nation Reserve 6:30pm
Sunday, December 10 — 2nd Advent Service 10am
Wednesday, December 13 — Sleigh Ride & Carol Sing 6:30pm
Thursday, December 14 — Young at Heart, Christmas Dinner & Concert by Singer/Piano Player Tim Harden (tickets $16)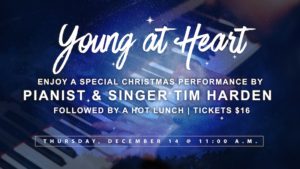 Saturday, December 16 — Jr Youth Christmas Party & Delivery of Christmas Hampers to Hanover Hospital
Sunday, December 17 — 3rd Advent Service 10am & Building Connections Dessert Potluck 11:30am
Tuesday, December 19 & Wednesday, December 20 — 'Reflect & Rekindle' come by the church and take a personal journey through a few stations that will help you refocus on the true meaning of Christmas amidst the hustle and bustle
Sunday, December 24 — 4th Advent Service & Commissioning of Sr Youth as they go to the Owen Sound Pediatric Ward to deliver Christmas Stockings to those stuck in the hospital over the holidays 10am
Sunday, December 24 — 5th Advent Candlelight Service 6pm
Monday, December 25 — Merry Christmas!