Marie Bezeau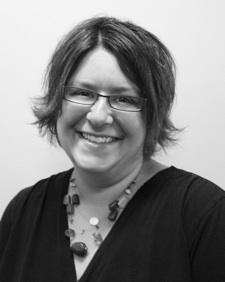 Marie was born and raised Nova Scotian. She migrated west to Ontario to go to college were she met Cory, another blue-noser, marrying him in October of 1999. They have three children: Tristan, Joshua, and Emma, and they live in Hanover. As a family they are very involved in Hanover Minor Soccer and The Grey Bruce School of Dance and together they love to have board game nights.
When it comes to food, Marie loves snacking on just about anything "not good" for her, but her ultimate favourite is Rapure, an Acadian dish from out east. It consists of grated potato (with the starch squeezed out), salted chives, chicken broth and chicken served with a good side of coleslaw…YUMMY! Sometimes all it takes is a familiar dish to take her back home again.
Marie has been involved in many aspects of ministry since first joining the church family in 2002. She has worked with wee ones all the way up to adults and has thoroughly enjoyed each age group, but she truly feels her gifts lie in the field of administration and community and is excited to find herself in a role where both of these gifts are used to their full potential.
Although she has not singled out one Bible verse as a favourite, a saying that her family has adopted is "Let Go, Let God." This is not always an easy task, but through Jesus Christ she is moving towards His purpose for her.
Connect with Marie through email at office@hanovermissionary.com